Approach the rail at a reasanable speed (slightly quicker than a jog)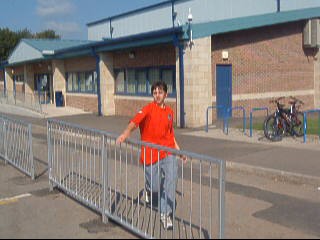 The take-off is into the hand that is on the rail, as you can see. Leap up and over.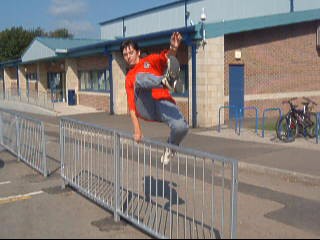 Keep the forward momentum by not leaning back too far. The temptation is to do so in order to get your other hand grabbing that rail quickly. Just chill, and keep the second grab delayed for as long as possible.
Your body knows where that rail is, so don't worry (if you were). Legs are being swung in an arc to get the legs in front of you again.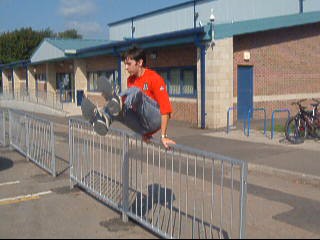 Your arms don't do much except hold the rail, and keep you going straight. So once you are straight you ccan push off the rail.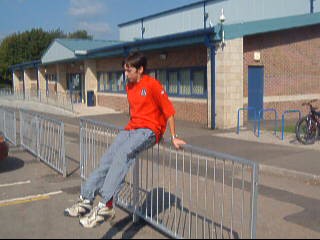 Get ready to land and to start your run again.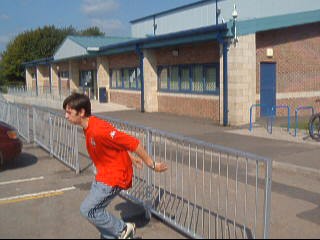 And now you are free like a little birdie to carry on with your run.