Approach the rail at a half jog, head on.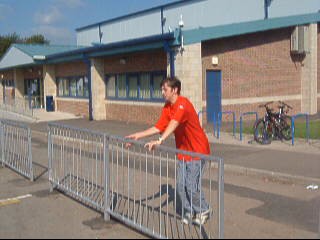 When you reach the rail place both your hands on the rail and both feet together to take off from both feet.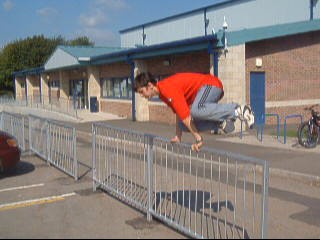 When you are traveling over the rail your body should be over were your hands are placed on the rail to increase stability.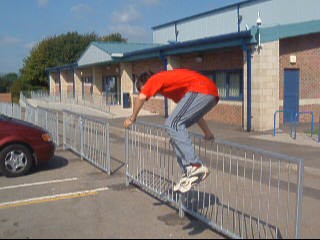 When your feet have passed over the rail move your hand out of the way of your legs so they can get over with more ease.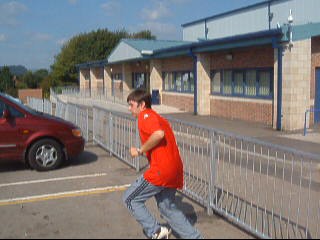 Once you land you can just carry on with your run.