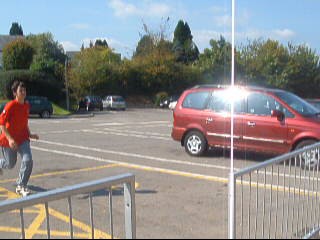 Approach the rail at a fast jog but not a sprint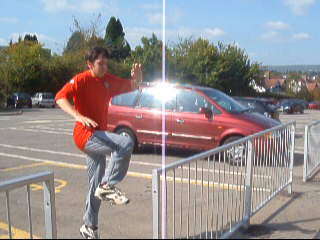 Push upwards powerfully off one foot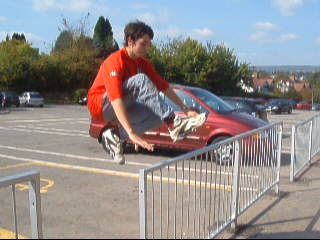 Semi-tuck your legs to get you in a good position to place your hands on the rail. Start bringing hands down.
Put your hands down when your shoulders are approximately inline with the rail.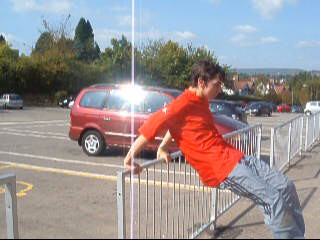 As soon as you touch the rail with your hands, push your legs out, and push your self forward with your arms.